Equinox & Solstice
Just as the Sponge blog was occasionally serious, we wanted to have an occasional series which took a more serious but still slightly different approach to bottling that incorporated original label art and writing. Given that Angus is essentially a kind of latter-day pagan/hippy/arty type who likes wandering about in nature, it's not surprising that he came up with a series very much about fusing together themes of nature, the seasons, art, writing and natural, delicious single malt whiskies.  
Each year we release four Equinox & Solstice bottlings on their respective calendar dates. Each release is selected to be flavour-themed to its respective season and always bottled at our preferred drinking strength of 48.5%. They tend to be younger, often charismatic highland single malts and for the most part under the £100 price tag. These are bottlings which are uncomplicated, easy, robust and approachable. Designed for sharing with friends, drinking outdoors in nature, and even mixing into a highball or cocktail of your choice. Simplicity, directness, pleasure and fun!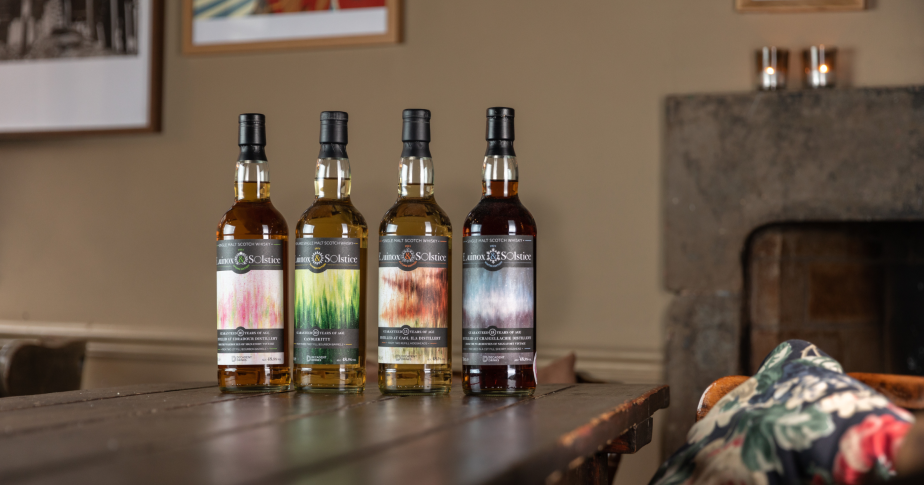 Each year's set features original artwork by a different artist. Each artist is always given the same pitch: create four original artworks that express what each season means to you.   
Very appropriately, Angus came up for the idea of this series while walking in the woods near his parent's home on the West Coast of Scotland.